Trauma, Culture & the Brain | 2002
An Interdisciplinary Symposium on Posttraumatic Stress Disorder: Biological, Clinical and Cultural Approaches to Trauma's Effects
Conference Dates: Dec. 13-15, 2002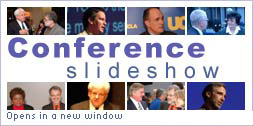 Continue discussions from the conference in the PTSD Forum—(registered users only)
Profound effects of traumatic experiences persist long after the horrifying events themselves. The tragedy of September 11, 2001, testifies to this and underscores the importance of understanding the ways in which trauma shapes and is shaped by our culture and biology.
Integrating cultural, clinical, and biological perspectives, UCLA, the UCLA-Duke University National Center for Child Traumatic Stress, and the Foundation for Psychocultural Research (FPR) co-sponsored an interdisciplinary conference in December 2002 to examine posttraumatic stress disorder and other human responses to traumatic events.
The three-day symposium thoroughly examined the human response to trauma in the cultural, clinical, and biological domains.

BOOK IS NOW AVAILABLE

Understanding Trauma:
Integrating Biological, Clinical, and
Cultural Perspectives
Cambridge University Press
(ISBN 13:9780521854283 | ISBN -10:0521854288)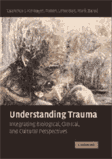 Edited by:
Laurence Kirmayer
McGill University, Montréal
Robert Lemelson
University of California, Los Angeles
Foundation for Psychocultural Research
Mark Barad
University of California, Los Angeles
Day 1 examined knowledge about responses to trauma. Day 2 focused on the effect that traumatic events have on development of and future vulnerability to psychopathology. Day 3 explored therapeutic issues in the treatment of individuals suffering from the effects of trauma and violence, and the multidimensional world of traumatic expectations.
This conference was designed to break down the barriers that traditionally cordon off academic disciplines and to challenge the notion that a single approach can be sufficient to understand the complex human effects of major traumatic experiences.
Each day included presentations from basic scientists, from clinicians and clinical researchers, and from social scientists. In addition, several New York City officials who dealt with the effects of 9/11 discussed some of the formidable public policy and public health challenges of such disasters. Each day's speakers also participated in open roundtable discussions, which attempted to integrate the perspectives of the different levels of analysis in response to questions from the audience, and from each other.